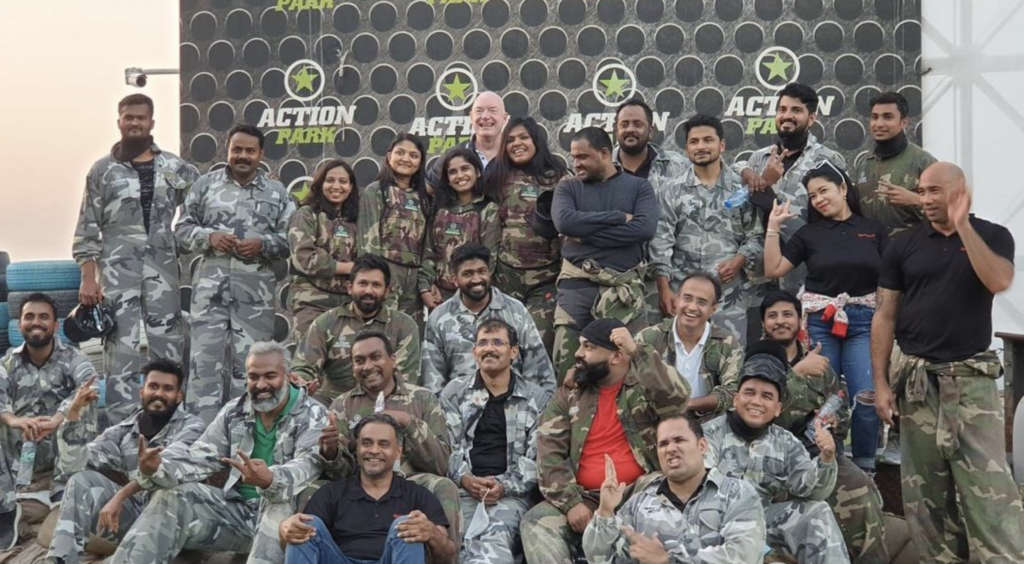 Action Paintball
Action Paintball will satisfy all your adrenaline cravings as you eliminate opponents, explore hideouts and mastermind your team tactics across multiple game scenarios that give the environment a real-world Call of Duty feel.
Our field can accommodate up to 60 players and we use state-of-the-art equipment. You can also take a break in our London bus café and enjoy yummy food and refreshments while watching other players battle it out in the field.
GAME SCENARIOS
More exciting game scenarios can be expected!
NEED TO KNOW
Wear comfortable clothing and sports shoes
Minimum age requirement for Action Paintball is 10 years old
Minimum of 2 players, Maximum of 60 players
Players bringing their own paintball markers, maximum velocity is 285 fps
Prior reservation is important, however, we also do accept walk-in guests
Late night game schedules are available upon request (Terms and Conditions apply)
Airsoft Guns, Smoke Grenades and other harmful objects are not permitted
BASIC GAME RULES
Wear face mask at all time on the field
Leave the field when you're hit
Raise your arms and marker so other players know you've been hit
Never shoot point blank, allow opponents the opportunity to surrender
No excessive firing on a player
Respect the Marshalls & commends
BE THE FIRST ONE TO KNOW
SIGN UP TO RECEIVE UPDATES ON ACTION PARK NEWS!